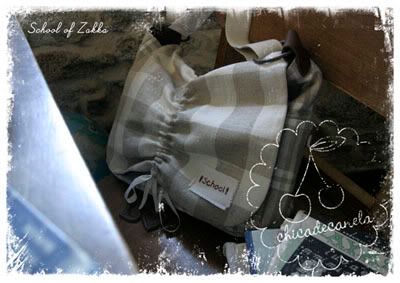 Website: Chicadecanela
Where are you located?
In a little town in the northwest of Spain. Not your typical spanish landscape: it rains a lot and is lush green, kind of like Ireland.

What do you create?
Handmade fashion accessories, like bags, brooches, charms, necklaces... But i don´t like to restrict myself to a few things, my dream would be to branch out and try a lot of things: stationery, home goods, clothing... even pet gear!

When and why did you decide to start your business?
After taking my degree in Fashion Design I was hired as a designer by a women´s wear brand. There I worked mostly on developing accessories and I loved it. Also, before starting chicadecanela, I teamed with other people and my forte was always accessories. I love details and small things so I guess it was a question of time that I had my own accessories collection.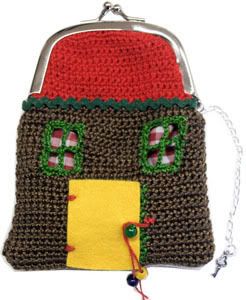 How do you get the word out about your business?
The internet world has helped a lot to spread the word, since having a blog or a website is a great way for young designers to showcase their creations without the need of big investments.
But there comes a moment when you have to make your business known to shop owners too, and I highly recommend taking part in a fair of your trade. It has helped me reach a lot of public that I couldn't have otherwise. Another way of getting the word out is to be featured in the press: chicadecanela has been lucky about that, and we have appeared in about fifteen publications since we started about a year ago, including Vogue, Glamour, Cosmopolitan, Woman...

Where do you see your business in 5 years?
I try to focus in the immediate, because, sometimes, the to do list is so huge that it can be rather overwhelming, specially because I tend to get involved in a lot of projects and be very entrepreneurial. But, if you ask me where I´d like chicadecanela to be, I´d love to see it grow and develop into a lifestyle brand and I´d like to continue creating cute things and being a designer full-time. It´s a lovely job to have!

Where do you get inspiration for your projects?
As they say, you can find inspiration in everything, and you really can, but, depending on your personal taste, there are things that inspire you more than others; in my case is cute things, pink things, Hello Kitty and other cute characters, zakka style and Cotton&Paint mag, Japan in general, haberdasheries, beautiful fabrics, french culture, english cottages, the countryside, films like the latest Pride & Prejudice, or Sofia Coppola´s Marie Antoinette (anything Sofia, in fact), macaroons, Marc Jacobs, Vogue magazine, specially the british edition, and so on!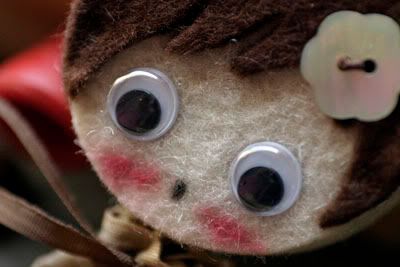 Which of the tools you use is your favorite?
My Mac for designing all the graphic image of the brand, like hangtags, catalogs, packaging... I find graphic design fun and rewarding... And my hands for adding the last touch to my pieces.

What keeps you motivated?
People´s interest: people buying my stuff, asking to carry my line in their shops, borrowing things for a photo shoot or just plain showing that they care, that they can be bothered about knowing what is next in the chicadecanela universe.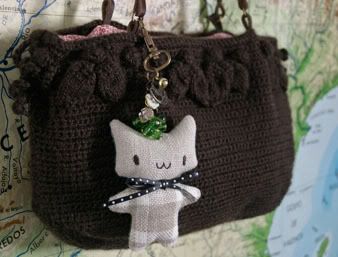 What advice would you give to someone starting a creative business?
I´m not sure if i am in the stage in which i can already give advice to others, I could do with some advice myself yet! But I´m going to act as if i knew what I´m talking about and share some advice:

Make sure this is something that you really like to do: because this is going to take all of your time, if being left with a half finished handbag at two o´clock in the morning isn´t your thing, you better start thinking about something else!
But, you don´t necessarily have to love every aspect of your business, it´s ok to despise certain things like, say, go out and sell your stuff. A business is not always fun.



Jonathan Adler (a great inspiration himself), said something like this: hire someone

to do some of the work, don´t intend to do everything by yourself, it´s insane! As the

business grows you will need a helping hand. And your family might be a little fed up with

helping you and could do with some rest! I certainly employ some help, otherwise I´d be

sewing all night long, seven days a week, without time to think about anything else or

develop new ideas.



But the best advice is no advice: just do it! If I knew what I know now I might not have

started it all, since it tends to get more difficult as it goes, not easier, oh no! So don´t want

to learn too much, it´s better to start fresh & innocent :)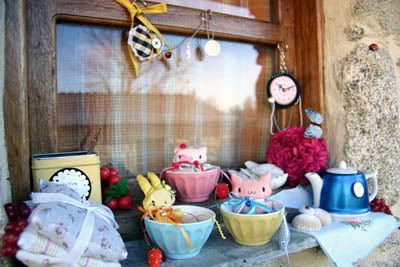 *****
Little Extras
What's your favorite quote?
"Love what you do"
Can you recommend a good book or great music?
Thousands of books, i am a book worm too:
Vladimir Nabokov´s "Ada or Ardor" + "Lolita", Tolkien´s "The Lord of The Rings Trilogy", John
Steinbeck´s "East of Eden", Charlotte Brontë´s "Villette", Jane Austen´s "Emma", Jeffrey
Eugenides´ "Middlesex", Charles Dicken´s "Bleak House", "One Hundred Years of Solitude" by
Gabriel García Márquez, "A World for Julius" by Alfredo Bryce Echenique,...
As to music, Prince, in fact 'chicadecanela' comes from a song by Prince: "Cinnamon Girl".
And I love musicals: "My Fair Lady", "The Little Mermaid", "Singing in the Rain",
"Moulin Rouge"...
Who is your favorite indie designer/artist?
It´s true that lately I´ve been admiring indie artists and crafters more than fashion brand
designers.
I don´t have one favorite but there are so many whose work I love. When I really like
someone´s work I go and buy something from them, that´s my way of showing my support
and care.
I love buying indie myself!