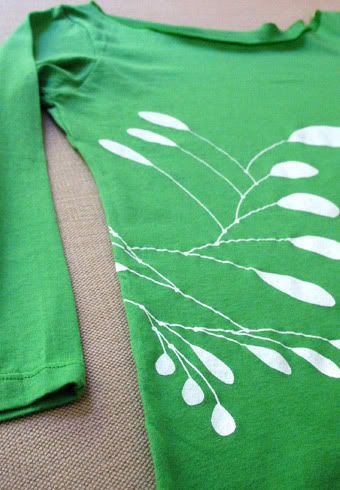 Website: Wild Garden Design
Location: Sydney, Australia

What do you create?
Wild Garden hand screenprints our own limited edition designs onto t-shirt apparel and accessories.

How did you come up with your company name?
We took a long time coming up with a name that would represent what we were trying to achieve and also embodied our vision as a design label. I saw the term Wild Garden when I was flicking through a magazine and as soon as I did, I knew it was exactly what we were looking for. It has a natural theme about it which also has a balance between order and disorder

When and why did you decide to start your business?
My sister and I launched our online shop late June, so it's still early days, but it took us about half a year to set up in between our day jobs. We've been wanting to work on a business together as we are so similar creatively and starting this clothing label is the perfect venture to combine our skills. Also, I think we got to the point in our 'careers' where we were looking for something else to work towards.

Where do you get inspiration for your projects? Who inspires you?
So much inspires us! We love looking at past design influences in all areas- from textile design to even furniture!- 40s and 50s modern design, Japanese textiles to present day modern design. Anything that shows simple contemporary elegance- which is what we're trying to achieve through our own designs.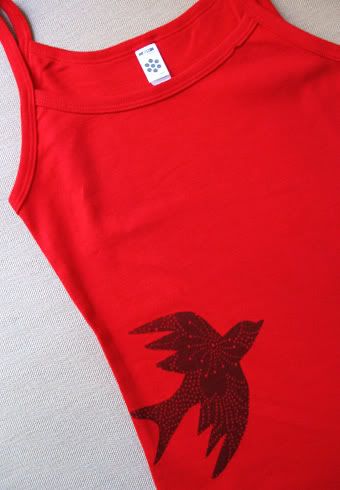 What is your main goal for this year?
Launching the site- which we've already done, was our main goal as we'd been talking about it for so long. But now that's done, seeing where Wild Garden takes us- we want to constantly develop the business, coming up with new designs and hopefully new products. And also to provide a full time income from it!

What advice would you give to someone starting a creative business?
To just follow your own design sense. Don't copy what other people are doing but express what you want as a designer. Your own uniqueness is the best asset! It's the only way you'll create your own style. What role does your graphic design experience play in your business? A lot! Having Wild Garden means that I can use so many aspects of being a designer – screenprinting, graphic skills, illustration, web design, photography, marketing…I find it fantastic that the business can challenge me in so many ways. Where as, if I was only doing commercial web design- my design experience is limited which can stunt you as a designer.

Which of the tools you use is your favorite?
Taking up screenprinting has been very enjoyable! I find it so rewarding to be using my hands creatively which I hadn't done for many years. It was something I'd always wanted to get into and it's been very worthwhile although it breaks your heart when you screw up a print!



Little Extras


What's your favorite quote?

I don't have a favourite quote but I live by the motto- See beyond the ordinary!


Can you recommend a good book or great music?

I love reading about the mysteries of Ancient Egypt and South America- so all the Graham Hancock books!


Your favorite indie designer/artist?

We have a great admiration for Lotta Jansdotter who has such a strong personal style and our favourite artist is Andy Goldsworthy who work is so beautiful and thoughtful